Contract Dispute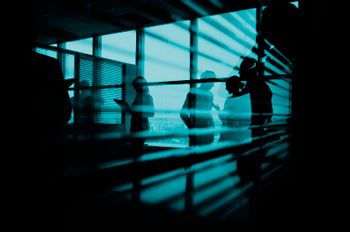 Most business litigation arises over a contract dispute or breach of contract. Often, one side fails to live up to their end of the bargain or tries to get out of their obligations. Other times, there is a poorly written contract with ambiguous terms and you need to know how your contract might be interpreted by a court in order to evaluate your rights and options. Or, a situation could arise that no one imagined when the contract was drafted and there is a difference of opinion about how to interpret the contract.
Contract Dispute: The Main Myths
One of the biggest myths in contract disputes is that poorly written contracts occur because individuals and small businesses are incapable of drafting sound contracts. That is not true.  One merely has to look in the newspaper to understand that universities with excellent legal departments and Fortune 500 corporations also have their share of contract disputes. We know, because we have represented them.
Common Situations with a Contract Dispute
Franchise agreements
Employment agreements/contracts
Licensing agreement disputes
Services and sales agreements
Construction contracts/disputes
Real estate contracts
Non-compete agreements
Distribution agreements
Insurance contracts
Shareholder disputes/litigation
Partnership agreement
Business purchase/sale
Contract Disputes: Our Experience
Rain Minns has substantial experience in handling contract cases of all sizes. For instance, she successfully represented Brunswick Bowling Corporation in a multi-month international arbitration in Hong Kong, China over a contract for manufacturing of bowling equipment. She has also represented individuals and family businesses in disputes over contracts for home repairs, yachts and the dissolution of joint ventures in Texas and throughout the United States.
Acumen gained as a former commercial real estate appraiser, coupled with expertise in providing legal services to large and small businesses, has equipped Rain to understand and assess business operations across a range of industries. This is important because contracts are often created in a vacuum—they incorporate industry-specific terminology that can be confusing to those outside of the industry. And, clients want an attorney that can understand their business and help them clearly translate their position and terminology to the jury, which can be critical to winning a contract dispute trial.