Computer Crime / Cybercrime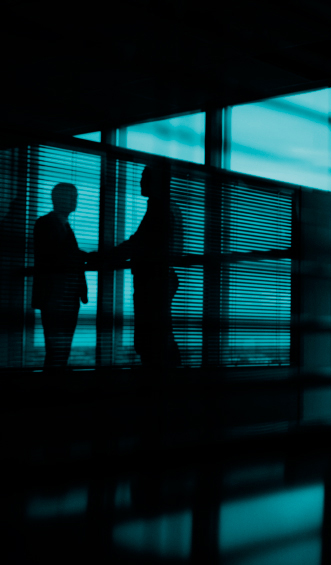 Computer crime and cyber crime (or cybercrime) are rapidly growing areas for crimnal prosecution / persecution. As information technology rapidly improves, there has been a corresponding, rapidly-increasing, and probably irreversible rise in the use of the internet for business, entertainment, and personal communications. Many home and workplace activities previously conducted in person are now done primarily, if not exclusively, online. In response to these changes, several different federal agencies have become involved in investigating and prosecuting suspected computer / cyber crimes, including the following:
National Intellectual Property Rights Coordination Center (IPR Center): The IPR Center is a U.S. government task force that has 19 member agencies sharing information, development initiatives, coordinating enforcement actions, and conducting investigations related to intellectual property theft.
Federal Bureau of Investigation (FBI): The FBI investigates allegations of high-tech crimes, including cyberterrorism, espionage, high-level computer intrusions (i.e. hacking), and large-scale cyber fraud.
Department of Justice (DOJ), Computer Crime & Intellectual Property Section (CCIPS):  This division implements the DOJ's national strategies for dealing with computer and intellectual property crimes worldwide.  CCIPS coordinates with other law enforcement agencies to investigate alleged crimes pertaining to copyright, trademark, and trade-secret designations.
DOJ Intellectual Property Task Force (IP Task Force): DOJ-wide initiative that is led by the Deputy Attorney General and has senior DOJ officials from every component with a stake in prosecuting alleged IP crimes.
Department of Homeland Security (DHS), Secret Service Electronic Crimes Task Forces (ECTFs):  These units – independently working from offices in two dozen cities across the United States, and jointly coordinating when necessary – focus on identifying and locating alleged international criminals connected with cyber intrusions, electronic bank fraud, major data breaches (or hacking), and other computer-related crimes.
Unfortunately, sometimes these agencies and their Federal law enforcement allies can be overzealous with regard to what they consider "criminal behavior" and who they treat as "criminals." The prevalence of internet technology in our lives, and the global interconnectedness that rises from it, seems to be leading some Federal law enforcement agencies to overprosecute. When Federal agents choose to make their only tool an e-hammer, then everyone looks like a virtual nail – to them, the kid down the street who burned you a copy of Despicable Me looks no different than allegations of software piracy against Kim Dotcom of Megaupload. This lack of perspective can be rather scary. One need look no further than the tragic death of Aaron Swartz to understand why laws such as the Computer Fraud and Abuse Act (CFAA) and how they are prosecuted need to change.
Worse, some of these officials also seem to have forgotten that all individuals have a right to the presumption of innocence unless and until proven guilty. If Federal law enforcement officials show up at your door with a search warrant – or, worse, just kick it in entirely – that does NOT mean that you are guilty of anything, and you should not allow them to force you to admit guilt. Whether or not you might have committed a crime, and whether or not you should be held responsible for an alleged computer or cyber crime, rests solely in the hands of twelve of your fellow citizens, the jury in a court of law.
If a situation arises where you or someone you know are (or might be) the target of these law enforcement officials, know your rights and protect yourself. You should consult with an attorney.